With family history deeply rooted in tool and die, Steve Crane began working for the family business in 1964 while in high school, back when the company was known as R.B. Crane and Sons Inc. Steve used to run a surface grinder that was set up to modify punches and dies. From 1967 to 1969 Steve was educated by the US Army, and spent some time in Vietnam. During this period he learned to disassemble and reconstruct Cobra helicopters. In 1972, Steve graduated from the Milwaukee School of Engineering with majors in mechanical engineering and business management. After graduation Steve became President of the company, and built up the product line and sales team. Later, Steve became the company's first installer. Today, Steve remains President of the company, and ensures that the company offers superior customer service. In his words, "We have a legacy of machinery that we sold and continue to service. We are set up to continue serving the needs of our manufacturing companies."
Gary started his career with Crane in 1976 as a sales engineer. With a focus on punch presses, coil feeding equipment, press automation, and material handling, Gary has participated in numerous technical training programs to meet the changing demands of the industry. His experience and expertise assists customers in selecting and implementing the most productive equipment for their applications. In 1986 Gary was promoted to V.P. of sales, and he continues to lead the company in sales and marketing endeavors.
In the 1980s Mike owned and operated a fishing tackle manufacturing firm. During his last year there, the company produced over 1.5 million ice fishing jigs. In 1990 Mike joined Crane, and has since been at the forefront of customer relationship management. Embracing 26 years of experience, Mike strives to provide customers with the best possible solutions for their metal stamping operations.
When Michael began working with Crane Production Systems in 1999, his primary duties included performing new machine installations and servicing existing equipment for customers. In 2004 Michael was promoted to office manager, which required him to handle inside sales and technical support. Throughout his 28 year journey in the industry Michael has taught numerous customer seminars, and has developed an unparalleled proficiency in managing the equipment. In 2016, Michael transitioned to outside sales. He continues to help customers find viable solutions, and assists end users in implementing more efficient business practices.
MATERIAL HANDLING ENGINEER
A part of the Crane team since 2006, Shawn's history in customer service and inside sales has given him the experiance with conveyors and material handling needed to recommend the correct equipment for the application. Shawn holds a Bachelor's Degree in Business Administration from the University of Wisconsin-Milwaukee.
With 36 years of experience, Randal began his career in 1980 as a maintenance technician in a manufacturing plant. Soon after, he obtained a managerial role, and was responsible for engineering and maintenance with a focus on metal stamping. Eight years later, Randal joined Crane Production Systems as the service manager. Over the years, he has grown the service department from one service technician to five with his diligence and demand of the industry. Randal is a Marine Corps veteran.
LEAD SERVICE & INSTALLATION TECHNICIAN
Kurt has vast knowledge of the metal stamping industry and 21 years of experience. He has participated in multiple training sessions with Crane's metal stamping suppliers. Kurt began his journey with Crane Production Systems in 1995 as a service tech trainee and has grown to adopt the most efficient installation techniques, reducing downtime for customers. Kurt is a Marine Corps veteran.
SERVICE & INSTALLATION TECHNICIAN
Andy completed an electrical mechanical associates degree from Lakeshore technical college. He has been working in the trades since 2007. His experience includes working with hydraulics, pneumatics, and mostly electronics. Andy's career has included working with companies that have specialized in high speed web processing, plastic injection, and automation.
SERVICE & INSTALLATION TECHNICIAN
JEFF DOBBS – SERVICE & INSTALLATION TECHNICIAN
In 2012, Chelsea joined Crane Production Systems as the company's finance manger. She is responsible for overseeing all accounting functions and transactions within the company. Since joining the Crane family, Chelsea has had the opportunity to work in the shop to learn more about the punch press and material handling side of the business. She has gained hands-on experience making sensors and cutting, welding and painting operating stations.
INSIDE SALES/CUSTOMER SERVICE
Megan began her journey with Crane Production Systems in 2015. Her duties included assisting with invoicing and accounts receivable. Megan quickly transitioned to inside sales and continues to learn more about Crane and the metal forming industry on a daily basis.
I am writing this letter regarding our working relationship with your company, Crane Production System. R&B Wagner has had the pleasure of working with your staff at Crane for over 15 years. I greatly appreciate the help your company has given us to improve and maintain our press controls, sensor programs and other stamping equipment or services. Crane Production system has worked with us on project work, troubleshooting, emergency repair and improvement efforts. Your staff's professional manner, knowledge, and experience have gained them the respect of associates at all levels within our organization. Crane works well with our staff at Wagner to ensure that our needs are met. Your project work has always met the deadlines and the pricing that was expected. In closing, I would like to thank your company for providing such a valuable service and always being available to help us reach our goals. I look forward to continuing to work with Crane Production Systems in the future.
Atlas Metal Parts has worked with Crane Production Systems for the past 23 years. They are always professional on the sales side of business as well as the service side. Whenever we have been down and need immediate service, they have responded the same day or within 24 hours. In today's fast pass business world you need that type of service to maintain customer satisfaction. I would recommend Crane Production Systems to anyone in the stamping business. They are true partners and will do whatever it takes to help you succeed!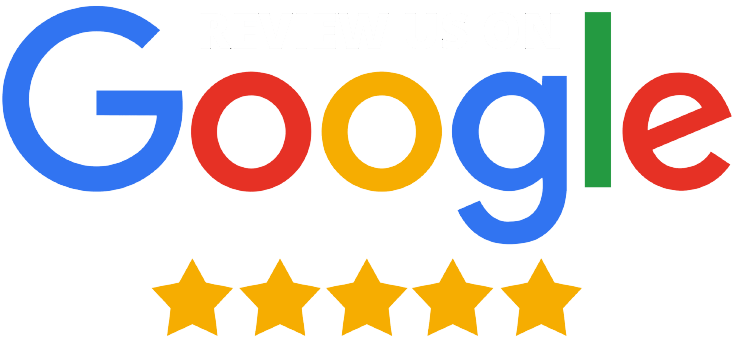 Crane Production Systems is looking for an eager person to join our team as a Field Service Technician.