DIE PROTECTION SENSOR PRICE LIST
Crane Production Systems has been installing and servicing metal stamping equipment that we sell since the late 1950s. We believe that we add tremendous value to our customers by being able to offer the installation, after-the-sale service and the training for ease of implementation on the production floor.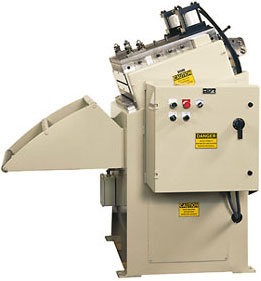 FREE LOOP AREA & SLACK MATERIAL AVAILABILITY FOR MILD STEEL COIL STOCK
This chart shows the length of loop in inches required for a given thickness and inches of slack material in a full loop for your reference. Crane Production Systems will be happy to assist in determining the needs of your application and ensuring you have a cost-effective and revenue generating solution, not just another product or piece of equipment.