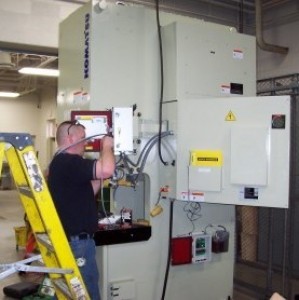 WE SELL - BUILD - AND INSTALL CONTROL
 – FEATURING – 
WINTRISS Electronic Press Controls 
and ALLEN BRADLEY Motor Controls and Drives.
 
Today's press controls are ELECTRONIC. Would you call an Electrician to fix your stereo? 
Our technicians, with SPECIALIZED product knowledge, do excellent installations.
SEE BELOW.  These consoles are shown with doors OPEN.
SMARTPAC WITH REMOTE MOTOR CONTROLS
We customize every installation to fit your needs and simplify production.
Whatever your needs, we can create the button configuration and set-up to optimize performance.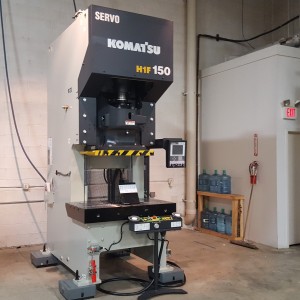 With a strong variety of presses available from our repotoire of vendors, we have the right press for your needs.
Whether you need a heavy duty press that works in tandem with a straightener or a small press to cater to facility size, Crane Production Systems is here to help you find the right press for your unique situation, so you can meet and exceed your production goals this year.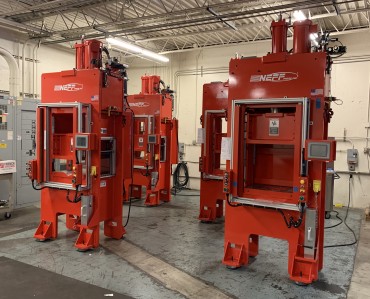 NEFF PRESS - CUSTOM COLORED
Custom-colored Neff Presses sold by Crane